Music
Gustav Mahler,
Igor Stravinsky,
Maurice Ravel
Les Etoiles, les Premiers Danseurs et le Corps de Ballet de l'Opera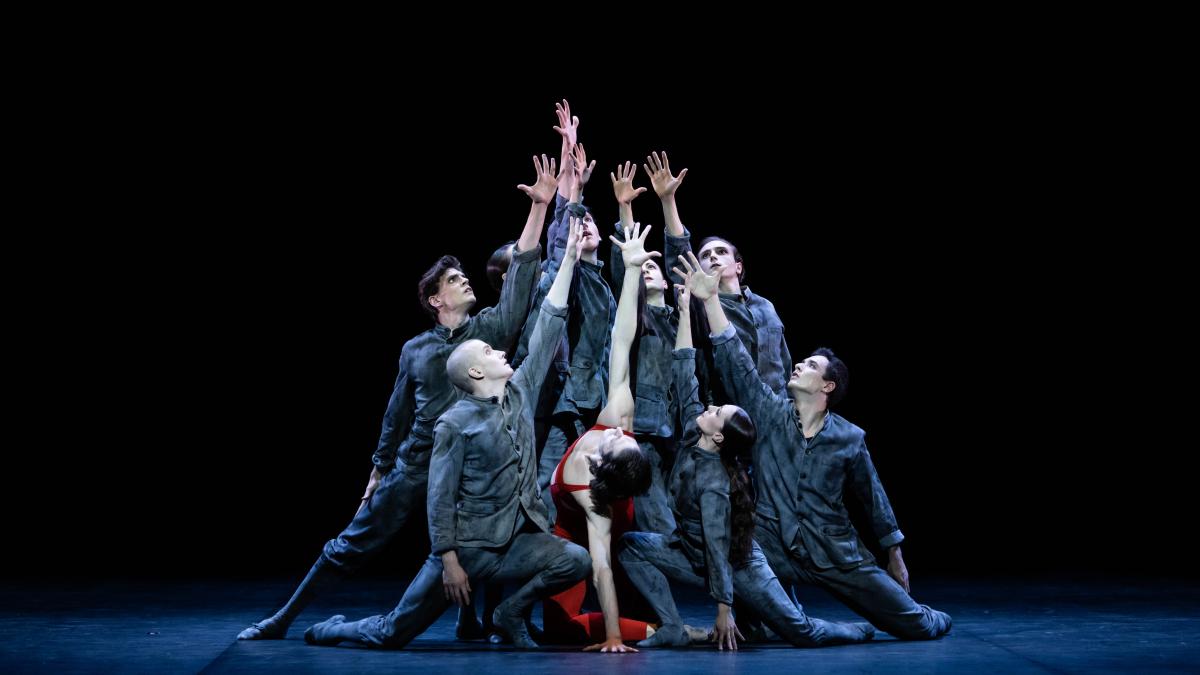 Photo credit
Mathieu Ganio L'Oiseau de feu © Julien Benhamou/OnP
Main informations
The partnership between Maurice Béjart and the Paris Opera lasted for over forty years and provided the institution with more than twenty pieces. In a tribute to the choreographer who died fifteen years ago, the Paris Opera Ballet present three works initially created during the seventies and which all shine with equal choreographic and musical intensity. For The Firebird, an ode to youth written for the company's dancers, the choreographer took up Stravinsky's powerful score bringing out its quintessence. Written for two male dancers, Le Chant du compagnon errant is an intimate work to a song cycle by Mahler. Finally, the mythical Boléro espouses Ravel's eponymous score. Surrounded by dancers, alone on a table, the principal performer – male or female – is transported by the voluptuous rhythms into an erotic and hypnotic dance that is like a vibrant call to life.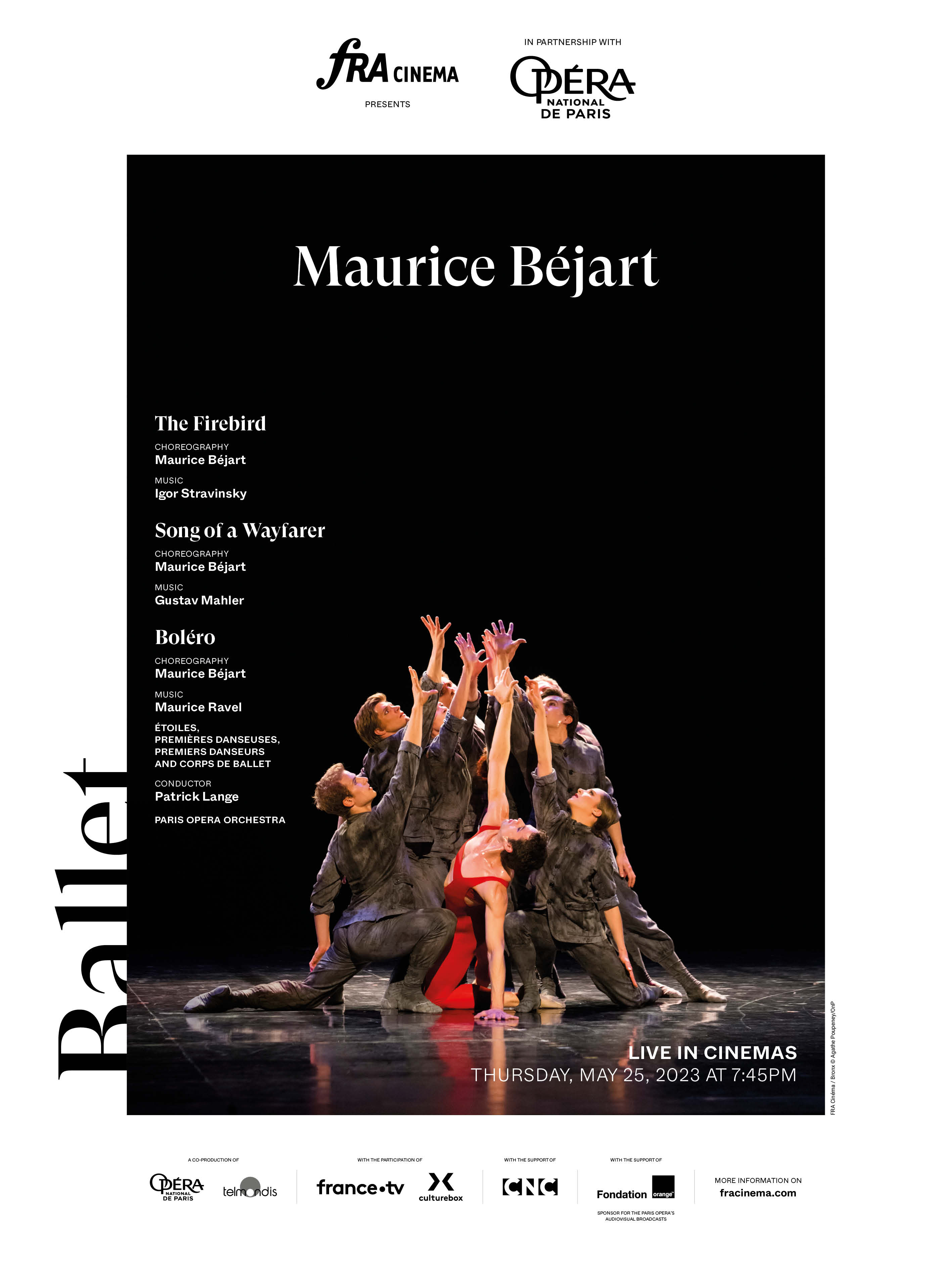 Artistic team
L'Oiseau de feu
Music / Igor Stravinsky
Le Chant du compagnon errant
Music / Gustav Mahler
Boléro
Music / Maurice Ravel
Choreographies / Maurice Béjart
Musical direction / Patrick Lange
Orchestre de l'Opera national de Paris
Cast
Les Etoiles, les Premiers Danseurs et le Corps de Ballet de l'Opera
Trailer music credit
L'OISEAU DE FEU (Suite pour Orchestre 1919)
Music by Igor Stravinsky
©Schott Music GmbH & Co. KG, Mainz
By courtesy of Première Music Group – Catalogue Alphonse Leduc Editions Musicales