Music
George Gershwin,
Pyotr Ilyich Tchaikovsky
Les Étoiles, les Premières Danseuses, les Premiers Danseurs et le Corps de Ballet de l'Opéra
Orchestre de l'Opera national de Paris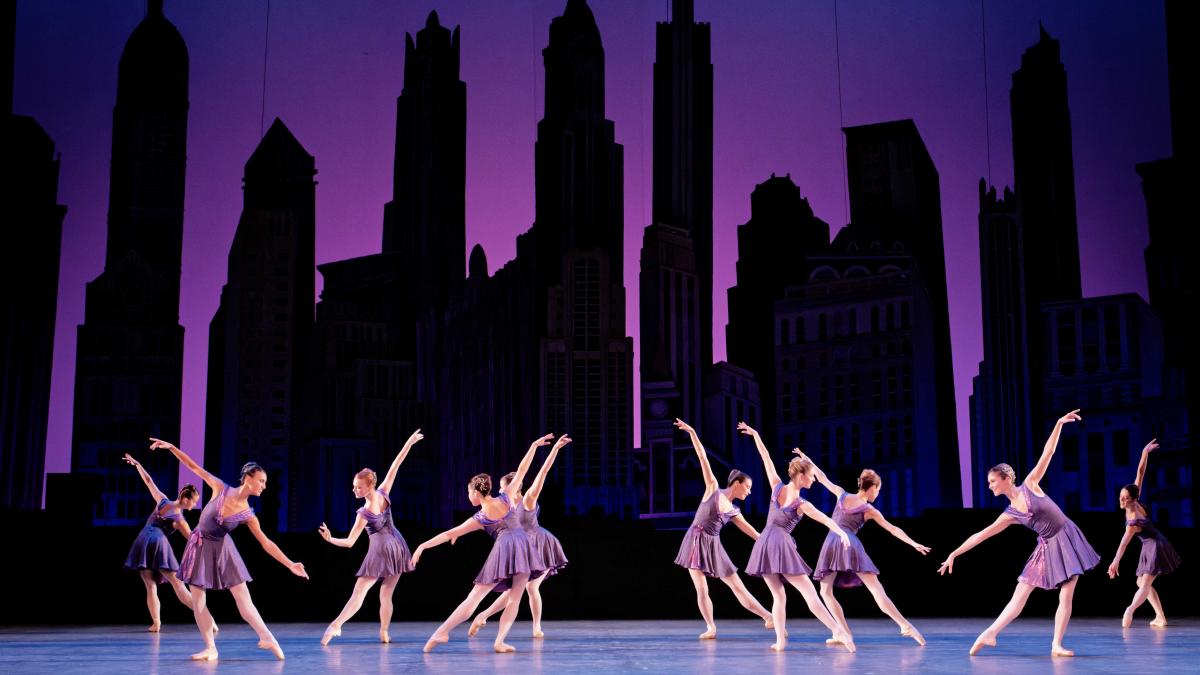 Photo credit
© Agathe Poupeney/OnP
Main informations
Created in 1970 by the New York City Ballet, Who cares? is a suite of dances to songs by George and Ira Gershwin - including the "classic" that gives the piece its name and I Got Rhythm - against the backdrop of the Manhattan skyline. Who cares? combines an ensemble of dancers in various formations, followed by four soloists. All come together in a playful finale in which Balanchine wanted to show the musical genius and melodic beauty of Gershwin's compositions through classical dance. A tribute to the grandeur of Imperial Russia, Ballet Impérial was created in 1941 by the American Ballet Caravan to Tchaikovsky's Second Piano Concerto. A work in which George Balanchine brilliantly celebrates the technical virtuosity of academic ballet in the style of Petipa - his "spiritual father" - and the great St Petersburg tradition.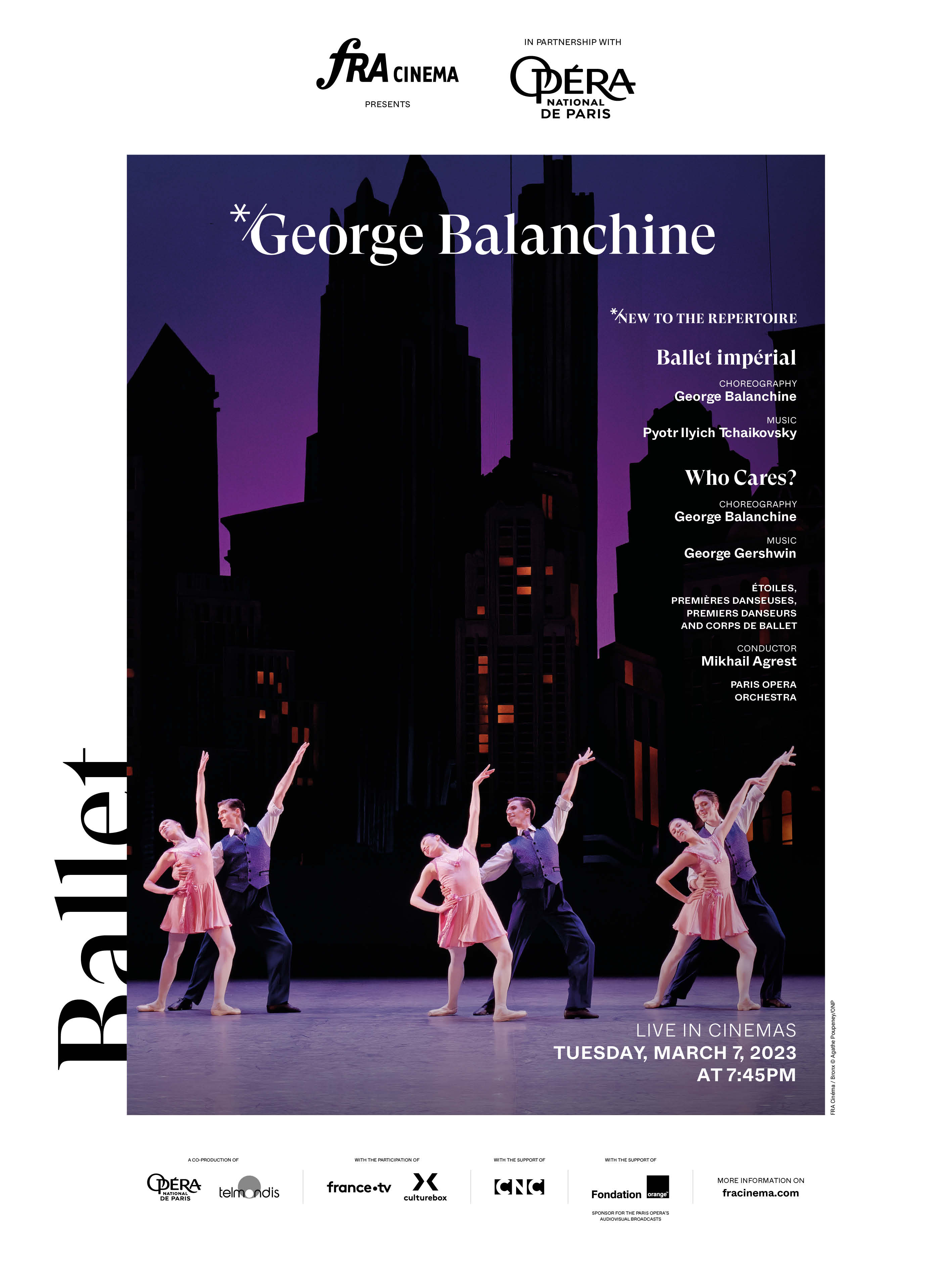 Artistic team
New to the repertoire
Ballet impérial
Music / Pyotr Ilyich Tchaikovsky
Concerto pour piano n° 2 en sol majeur,
op. 44
Pianist / Emmanuel Strosser
Who Cares?
Musics / George Gershwin
Adaptation and orchestration / Hershy Kay
Sets / Paul Gallis
Choreographies / George Balanchine
Costumes / Xavier Ronze
Lighting design / Mark Stanley
Musical direction / Mikhail Agrest
Orchestre de l'Opéra national de Paris
Cast
Les Étoiles, les Premières Danseuses, les Premiers Danseurs et le Corps de Ballet de l'Opéra