Subtitles
German,
Spanish,
Italian,
English,
French
Paris Opera Orchestra and Chorus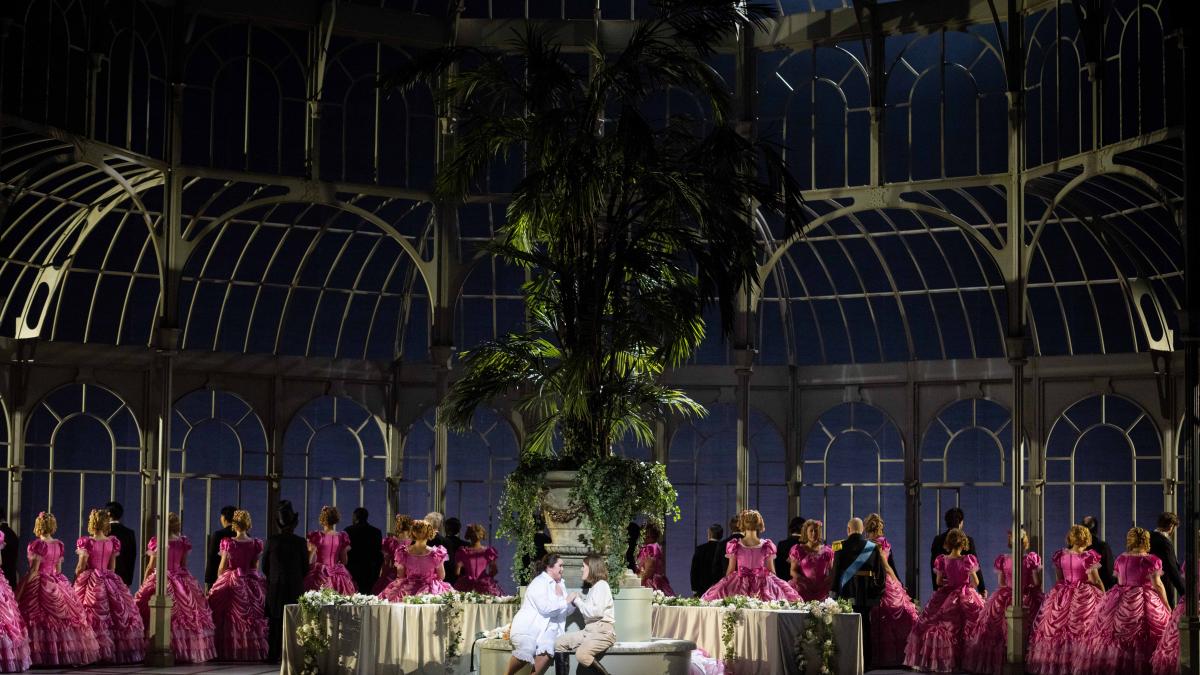 Photo credit
© Monika Rittershaus / OnP
Main informations
Jules Massenet no doubt sought to enchant his era when he set Charles Perrault's fairytale to music. With Cendrillon, the composer offers us one of his most attractive works, quite unlike other operatic adaptations of the tale. The mischievous Lucette and the women around her give the work a tone whose myriad nuances confirm the words of Claude Debussy who saw Massenet as "the musical historian of the female soul". By gracing the fairy with an unreal coloratura timbre and having the role of the prince sung by a soprano, the composer offers us a vocal festival carried along by a richly varied orchestration alternating between Mozartian finesse, baroque-style citations and grand romantic overtones. To mark the addition of Cendrillon to the Paris Opera's repertoire, Mariame Clément plays on the myth's fantasy side, reflecting on the characters' inner selves whilst setting them free from their tight suits and court shoes.
Artistic team
Opera in four acts (1899)
Music / Jules Massenet
Libretto / Henri Cain
From Charles Perrault
Conductor / Carlo Rizzi
Director / Mariame Clément
Set and costume design / Julia Hansen
Lighting design / Ulrik Gad
Chorus master / Ching-Lien Wu
Paris Opera Orchestra
Presented by Alain Duault
Cast
Cendrillon (Lucette) / Tara Erraught
Madame de La Haltière / Daniela Barcellona
Le Prince charmant / Anna Stéphany
La Fée / Kathleen Kim
Noémie / Charlotte Bonnet
Dorothée / Marion Lebègue
Pandolfe / Lionel Lhote
Le Roi / Philippe Rouillon
Le Doyen de la faculté / Cyrille Lovighi
Le Surintendant des plaisirs / Olivier Ayault
Le Premier Ministre / Vadim Artamonov
Six Esprits / Corinne Talibart, So-Hee Lee, Stéphanie Loris, Anne-Sophie Ducret, Sophie van de Woestyne, Blandine Folio Peres