Subtitles
German,
Spanish,
Italian,
English,
French
Orchestre des Musiciens du Louvre
Paris Opera Chorus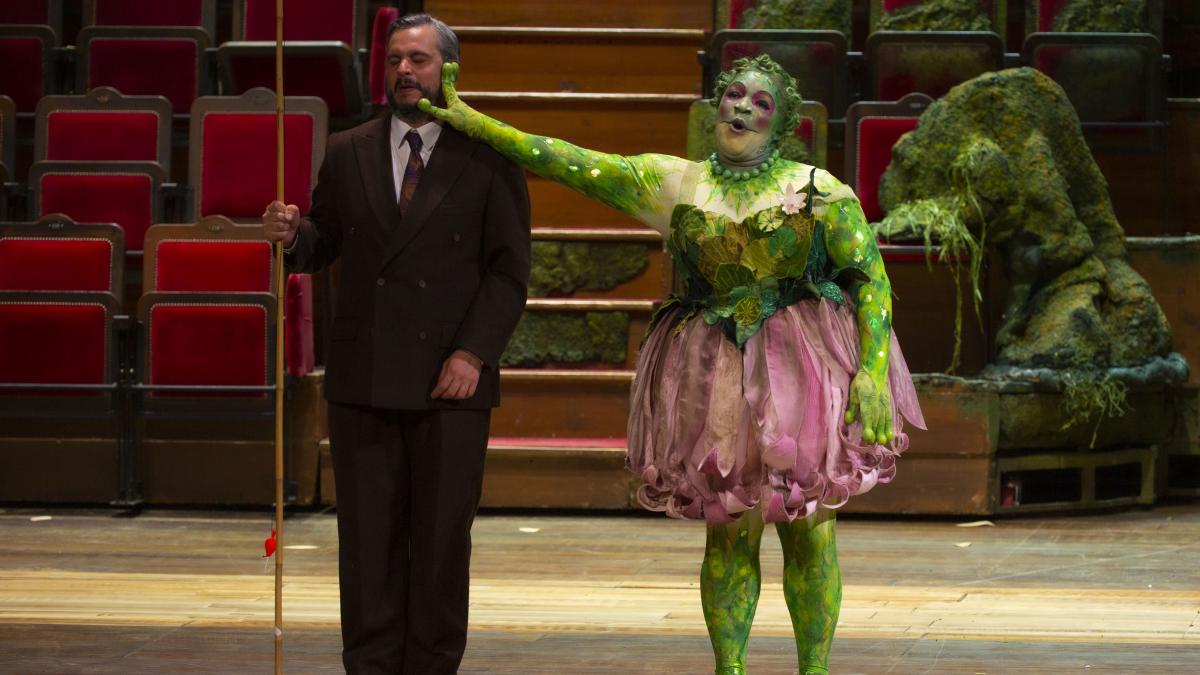 Photo credit
© Guergana Damianova/OnP
Main informations
"A nymph reigning over a watery empire" or an "absurd Naiad"? Who exactly is Rameau's strange creature sung by a countertenor and who shatters the conventions of opera? The ugly and conceited frog Platée is the victim of a machination of the gods who make her believe that she is loved by Jupiter. In this opera, composed to mark the marriage of the Dauphin Louis, son of Louis XV, to the notoriously unbecoming Princess Maria Teresa of Spain, Jean‑Philippe Rameau turns irony into the principal weapon of his score. This cruel yet moving farce returns to the stage of the Opera in a delightfully whimsical production by Laurent Pelly.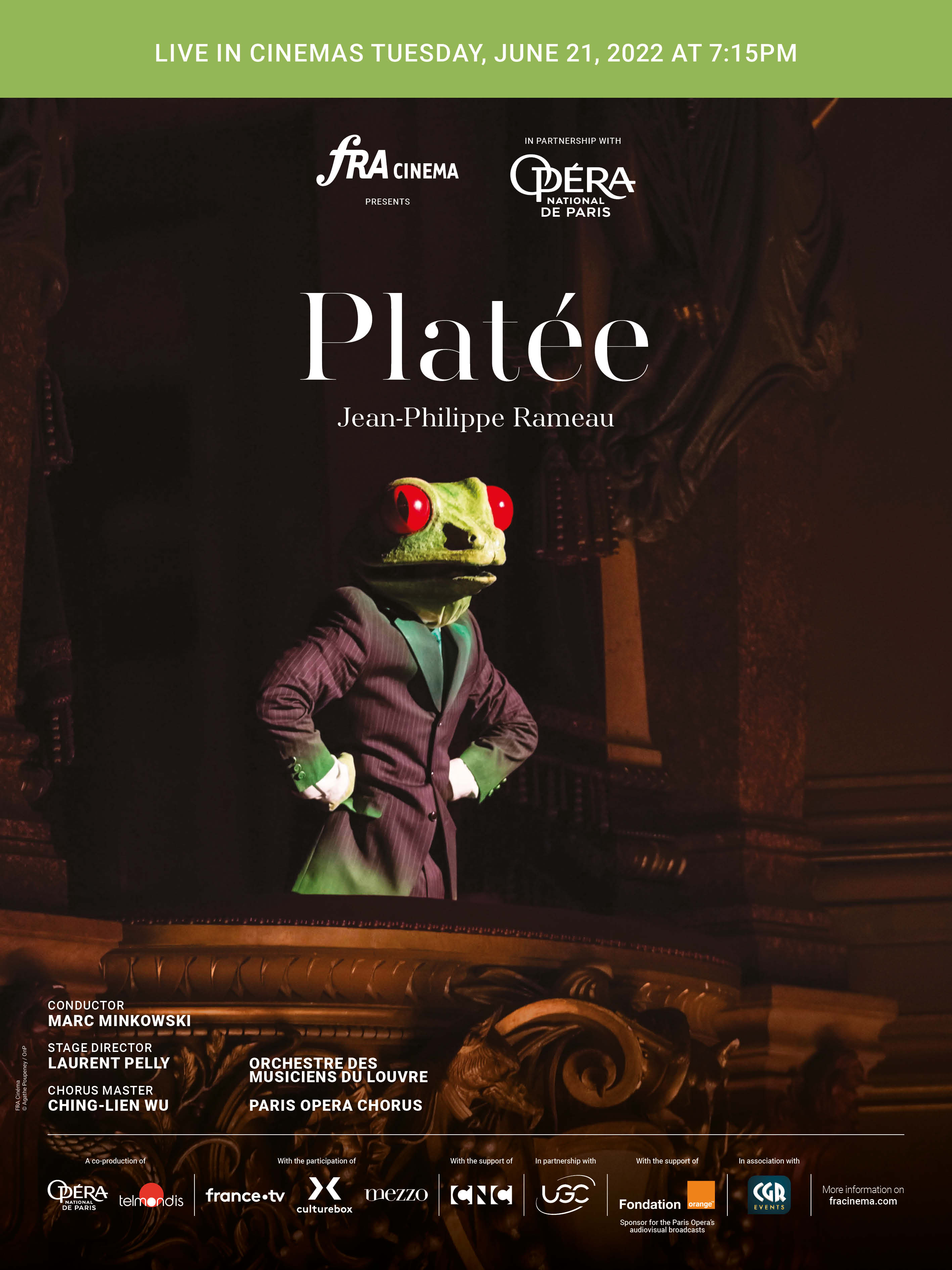 Artistic team
Opera in a prologue and three acts (1745)
Music / Jean-Philippe Rameau
Libetto / Adrien-Joseph Le Valois d'Orville
From Jacques Autreau
Conductor / Marc Minkowski
Director and costume design / Laurent Pelly
Set design / Chantal Thomas
Lighting design / Joel Adam
Choreography / Laura Scozzi
Dramaturgy / Agathe Mélinand
Chorus master / Ching-Lien Wu
Orchestre des Musiciens du Louvre
Paris Opera Chorus
Presented by Alain Duault
Directed by François René Martin
Cast
Thespis / Mathias Vidal
Un Satyre, Cithéron / Nahuel di Pierro
Momus / Marc Mauillon
Thalie, La Folie / Julie Fuchs
L'Amour, Clarine / Tamara Bounazou
Platée / Lawrence Brownlee
Jupiter / Jean Teitgen
Mercure / Reinoud Van Mechelen
Junon / Adriana Bignani-Lesca