Subtitles
Spanish,
Italian,
English,
French
Netherlands Philharmonic Orchestra
Chorus of Dutch National Opera
Nieuw Amsterdams Kinderkoor
Photo credit
© Marco Borggreve
Main informations
Tosca is a gripping opera that is packed with chaos and danger from its opening bars. With this melodrama, written in 1900 in a provocative, bold and cinematic style, Puccini didn't just herald the 20th century - he took it by storm. Director Barrie Kosky is extremely pleased to be directing Tosca - it was the first opera he fell deeply in love with as a boy. Under his direction, the darker sides of the opera come to the fore. Far from glamorous Roman churches, rustling velvet or sparkling pearl necklaces. Kosky concentrates solely on the psychological drama. Lorenzo Viotti, who is a keen Puccini enthusiast, delivers a musically 'sugar-free' Tosca. He shakes off traditional interpretations of the score, approaching it with a fresh perspective.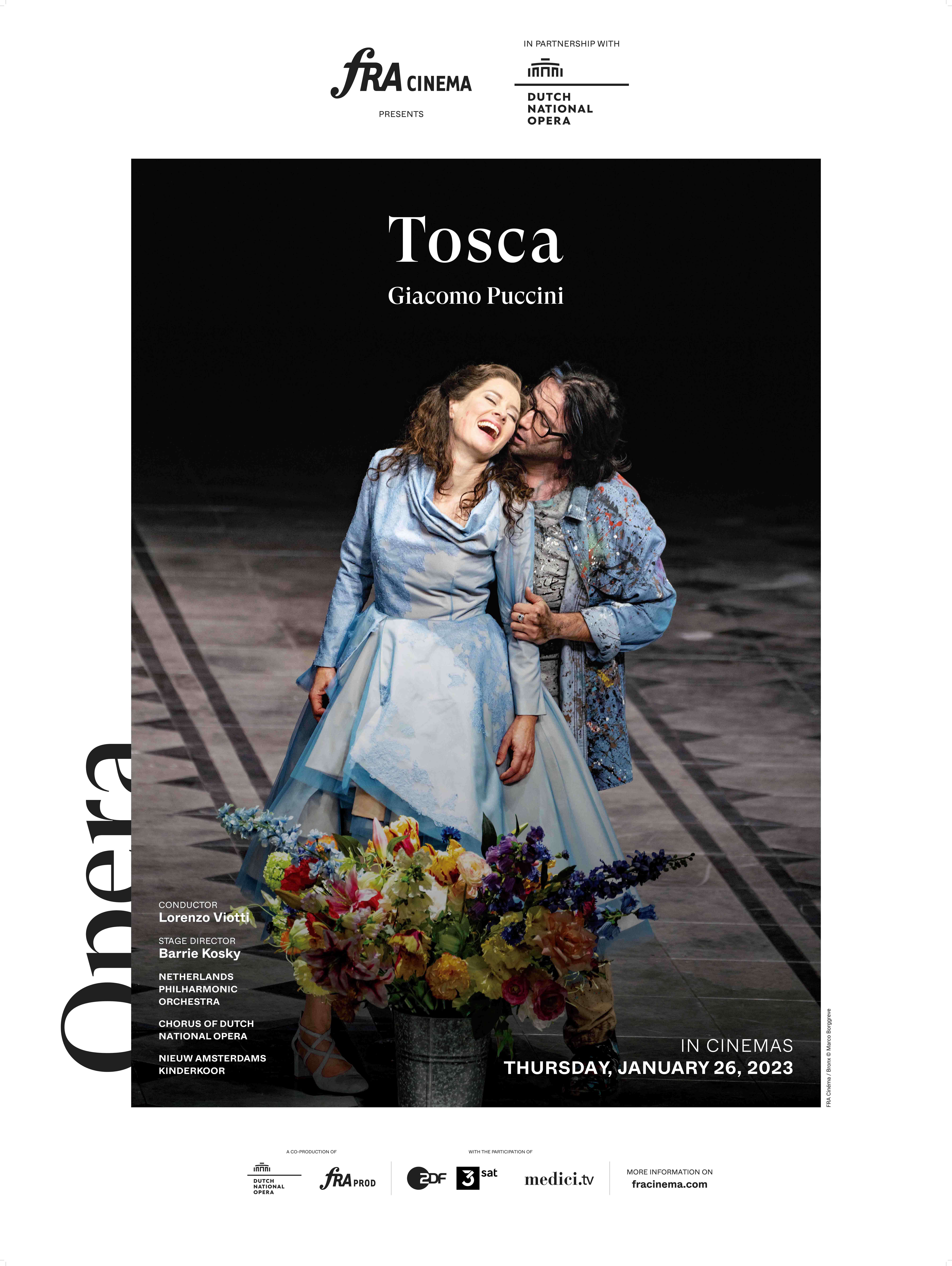 Artistic team
Opera in three acts (1900)
Music by Giacomo Puccini
Libretto by Giuseppe Giacosa and Luigi Illica
After Victorien Sardou, La Tosca
Musical direction / Lorenzo Viotti
Stage direction / Barrie Kosky
Sets / Rufus Didwiszus
Costumes / Klaus Bruns
Lighting design / Franck Evin
Netherlands Philharmonic Orchestra
Chorus of Dutch National Opera
Nieuw Amsterdams Kinderkoor
Cast
Floria Tosca / Malin Byström
Mario Cavaradossi / Joshua Guerrero
Il barone Scarpia / Gevorg Hakobyan
Cesare Angelotti / Martijn Sanders
Il Sagrestano / Federico De Michelis
Spoletta / Lucas van Lierop
Sciarrone / Maksym Nazarenko
Un Carceriere / Alexander de Jong