Ballet
Crystal Pite,
Hofesh Shechter,
Iván Pérez,
James Thierrée
Music
Arvo Pärt,
Johann Sebastian Bach,
John Zorn,
Max Richter,
Nitin Sawhney
Étoiles, Premiers Danseurs and Corps de Ballet of the Paris Opera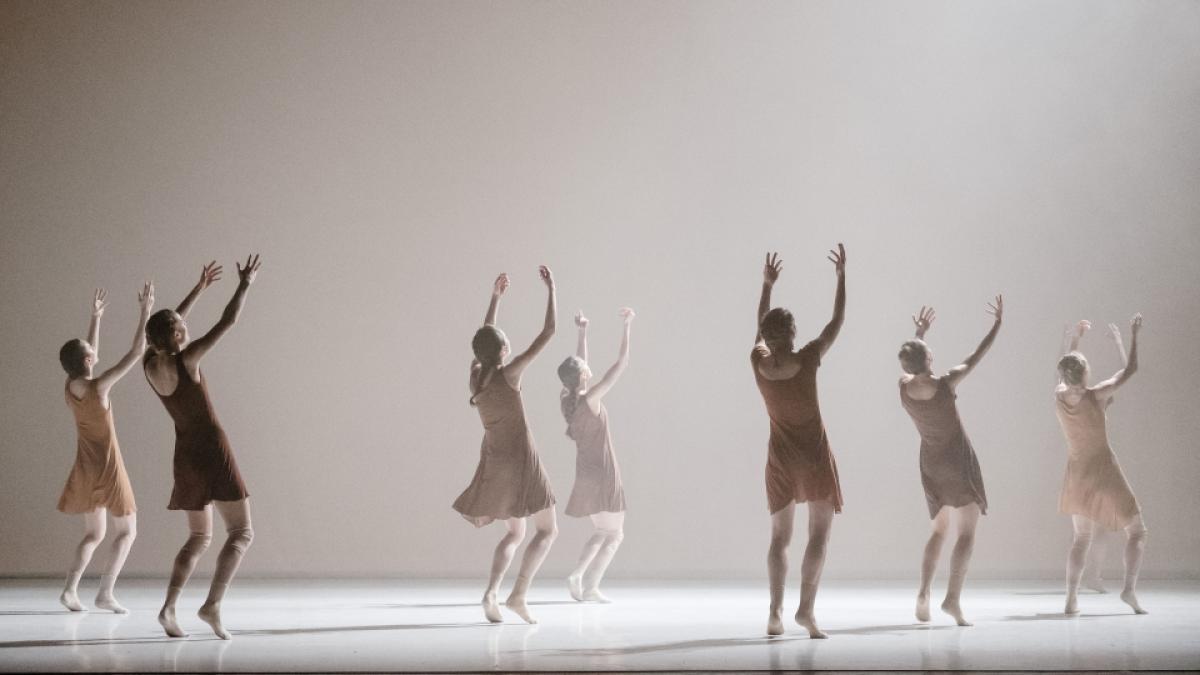 Photo credit
© Agathe Poupeney/OnP
Main informations
Four contemporary choreographers come together for a programme that leads the Opera's dancers to a new form of modernity where bodies vibrate with intensity. To open the evening, James Thierrée takes over the public areas of the Palais Garnier and introduces us to his dream-like world. Canada's Crystal Pite returns with The Seasons' Canon, a dazzling creation that thrilled audiences at the Palais Garnier last season. Spain's Iván Pérez occupies the stage of the Opera for the first time with a creation for ten male dancers. To conclude the evening, Israel's Hofesh Shechter, often lauded for his telluric, trance-evoking dances, offers a new version of his piece The Art of Not Looking Back.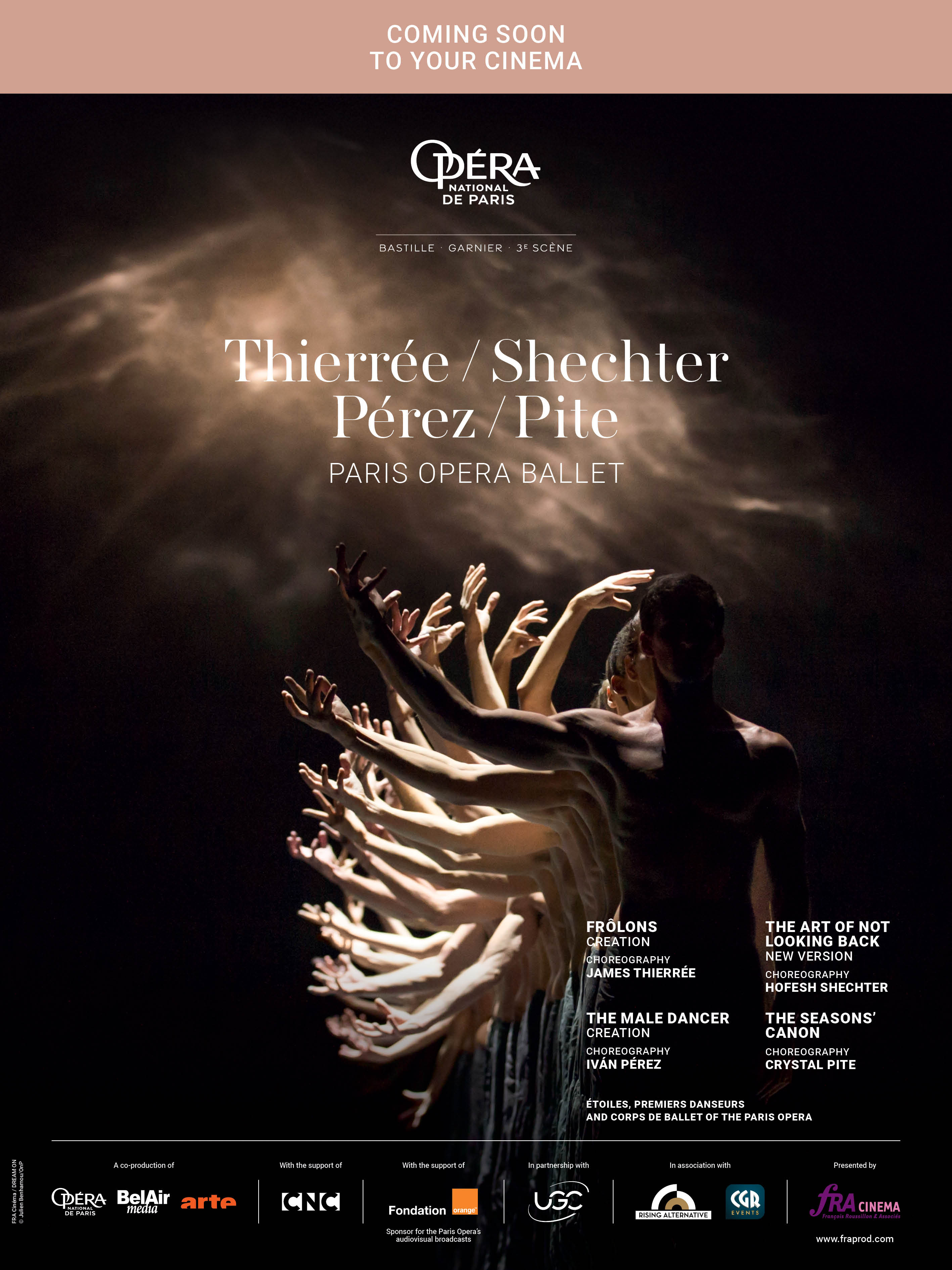 Artistic team
Frôlons
Creation in public spaces
Choreography / James Thierrée
The Art of Not Looking Back
New version
Music / John Zorn, Johann Sebastian Bach, Nitin Sawhney
Choreography / Hofesh Shechter
Costumes / Becs Andrews
Lighting design / Lee Curran
The Male Dancer
Creation
Choreography / Iván Pérez
Music / Arvo Pärt
Costume design / Alejandro Palomo
Lighting design / Tanja Rühl
Scenography / Tanja Rühl
The Seasons' Canon
Music / Max Richter
(Recomposed / Antonio Vivaldi The Four Seasons)
Choreography / Crystal Pite
Sets / Jay Gower Taylor
Costumes / Nancy Briant
Lighting design / Tom Visser
Recorded music
Presented by Aurélie Dupont, Director of Dance at the Paris Opera
Directed by Cédric Klapisch and Miguel Octave
Cast
Étoiles, Premiers Danseurs and Corps de Ballet of the Paris Opera