Subtitles
German,
Spanish,
Italian,
English,
French
Orchestre de l'Opéra national de Paris
Certain explicit scenes of a violent and sexual nature may upset sensitive audiences.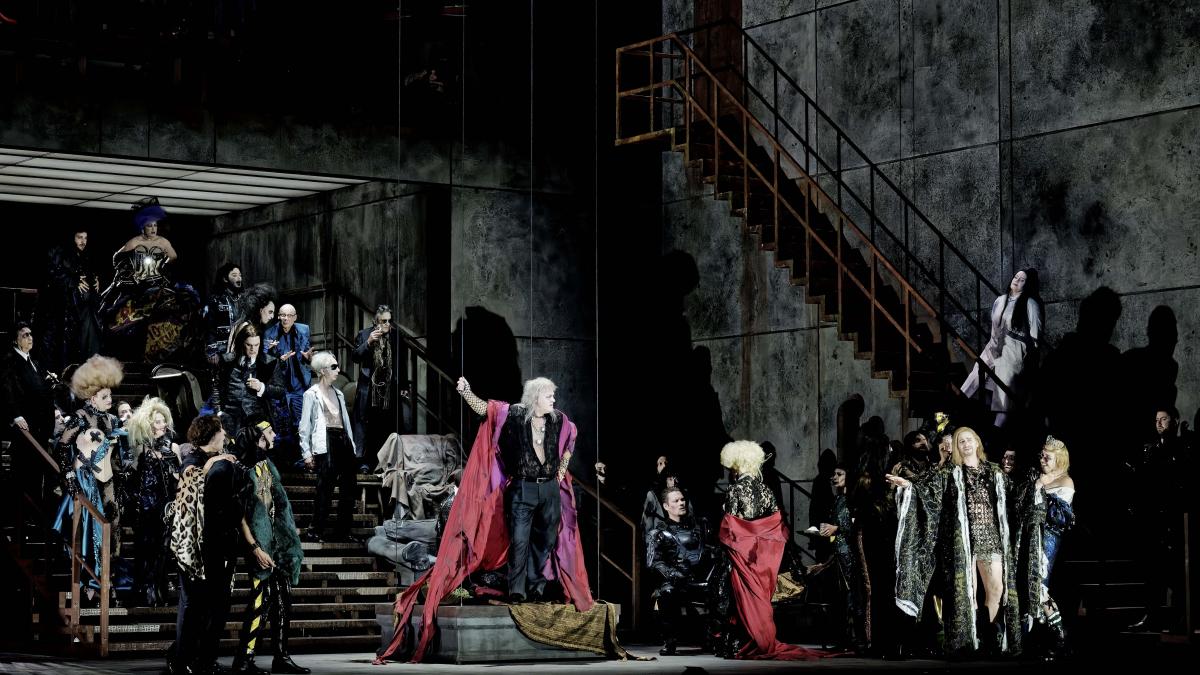 Photo credit
© Agathe Poupeney/OnP
Main informations
King Herod's stepdaughter, Salome, princess of Judea, finds palace life dreary. Her curiosity is roused when she hears the voice of Jochanaan, a prophet held prisoner by Herod who is afraid of him. Obsessed by this enigmatic and virtuous man, Salome is ready to do anything to possess him, dead or alive. Drawing on Oscar Wilde's scandalous play of the same name, in 1905 Richard Strauss produced the work that was to ensure his status as Wagner's successor in the history of German opera. "Dance for me, Salome". From Herod's lubricious injunction to the young woman stems one of the most emblematic orchestral passages in opera: the dance of the seven veils. A hypnotic interlude in itself sufficient to capture the fatal mounting desire that suffuses this work whose orchestration is as rich as it is modern. A dazzling hour and forty minutes, decadent in its very essence, which, for her debut at the Paris Opera, Lydia Steier conjures up the work's decadent essential.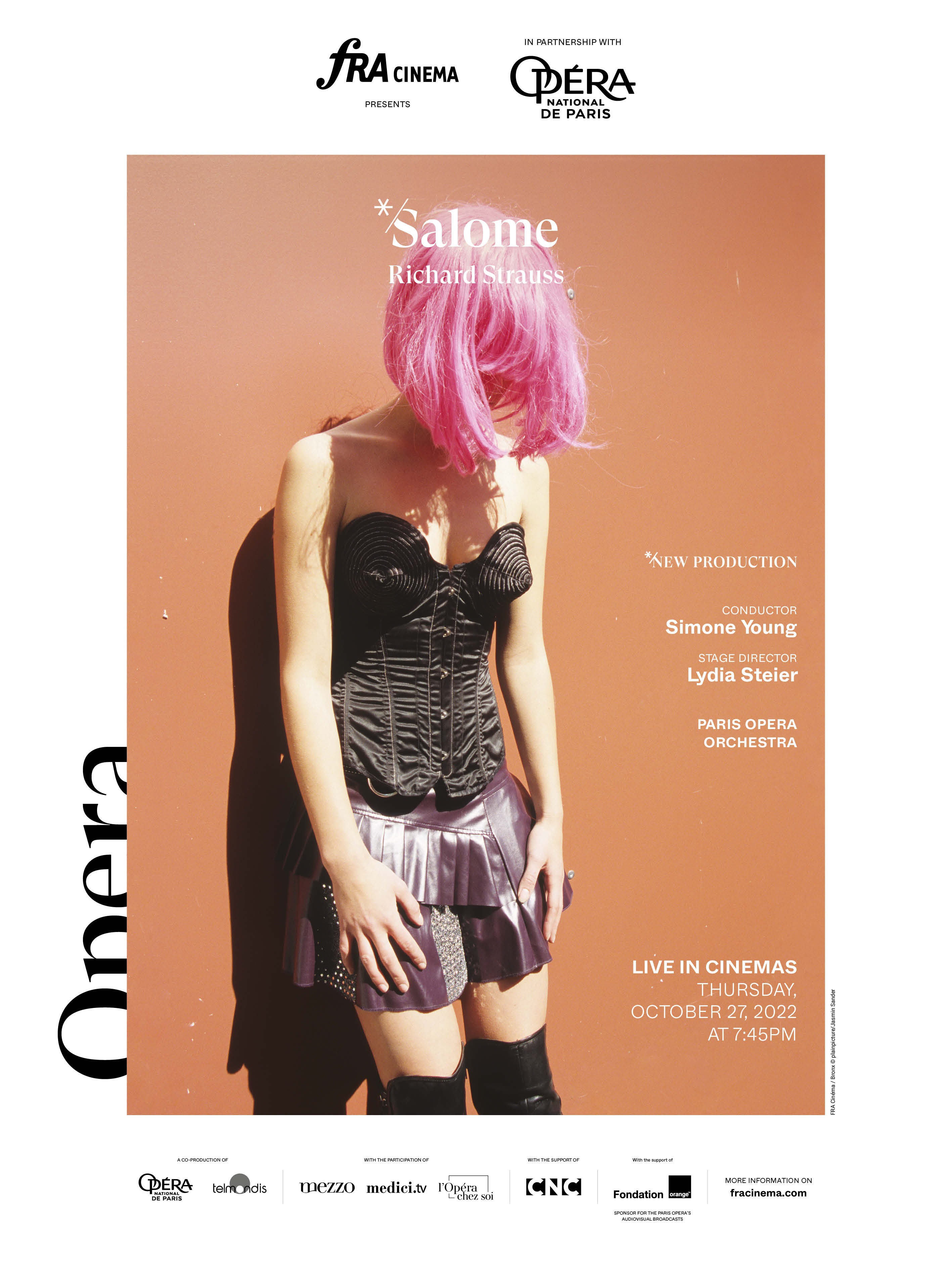 Artistic team
New production
Singspiel in one act (1905)
Music / Richard Strauss
Libretto / Hedwig Lachmann
After Oscar Wilde, Salome
Musical direction / Simone Young
Stage direction / Lydia Steier
Sets and video / Momme Hinrichs
Costumes / Andy Besuch
Lighting design / Olaf Freese
Dramaturgy / Maurice Lenhard
Orchestre de l'Opéra national de Paris
Presented by Alain Duault
Cast
Herodes / John Daszak
Herodias / Karita Mattila
Salome / Elza van den Heever
Jochanaan / Iain Paterson
Narraboth / Tansel Akzeybek
Page des Herodias / Katharina Magiera
Erster Jude / Matthäus Schmidlechner
Zweiter Jude / Éric Huchet
Dritter Jude / Maciej Kwaśnikowski
Vierter Jude / Mathias Vidal
Fünfter Jude / Sava Vemić
Erster Nazarener / Luke Stoker
Zweiter Nazarener /  Yiorgo Ioannou
Erster Soldat / Dominic Barbieri
Zweiter Soldat / Bastian Thomas Kohl
Ein Cappadocier / Alejandro Baliñas Vieites
Ein Sklave / Marion Grange