Location
Théâtre des Champs-Elysées
Duration
1:25 (no interval)
Subtitles
German,
Spanish,
Italian,
English,
French
Opera
Christoph Willibald Gluck
Orchestra: I Barocchisti
Chœur de Radio France
Main informations
When Gluck returned to the fable of Orfeo, he also undertook to rewrite the existing conventions of opera. He decided to focus on the plot in all its power, cohesion and richness, which he believed should be in perfect harmony with the musical score. This premise gave rise to an innovative work with an incredible wealth of ballets and choruses which radiate luminous beauty while "revising" past forms. Robert Carsen's approach involves removing all overt references to time in order to underscore the universality of the work and to showcase the music and singing.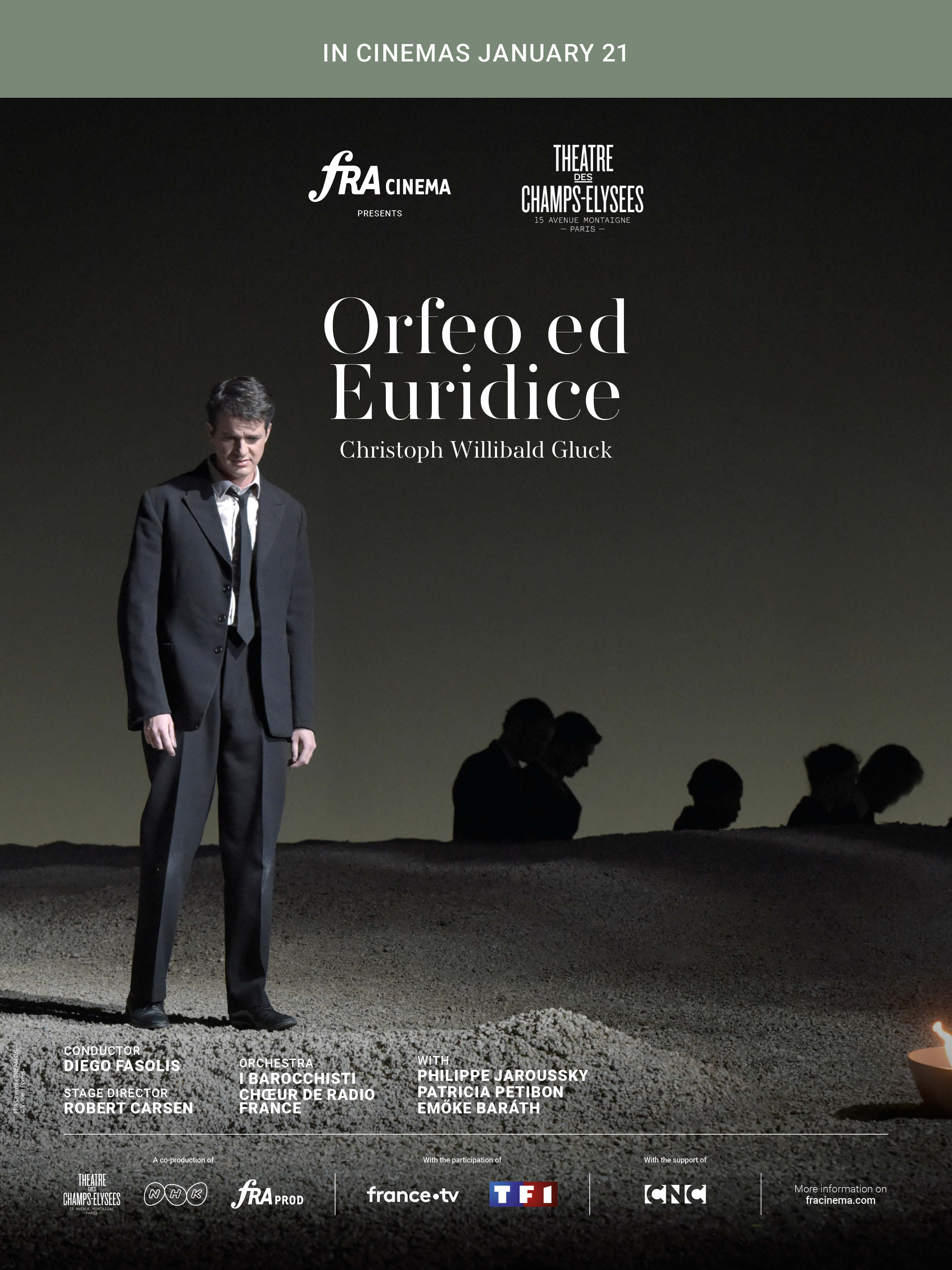 Artistic team
Opera in three acts (1762 Vienna version)
Music / Christoph Willibald Gluck
Libretto / Ranieri de' Calzabigi 
Conductor / Diego Fasolis
Stage director / Robert Carsen
Scenography and costumes / Tobias Hoheisel
Lighting designers / Robert Carsen & Peter Van Praet
Orchestra / I Barocchisti
Chœur de Radio France
Cast
Orfeo / Philippe Jaroussky
Euridice / Patricia Petibon
Amore / Emőke Baráth