Ballet
Benjamin Millepied,
George Balanchine,
Jerome Robbins
Music
Nico Muhly,
Pyotr Ilyich Tchaikovsky,
Sergueï Prokofiev
Étoiles, Premiers Danseurs and Corps de Ballet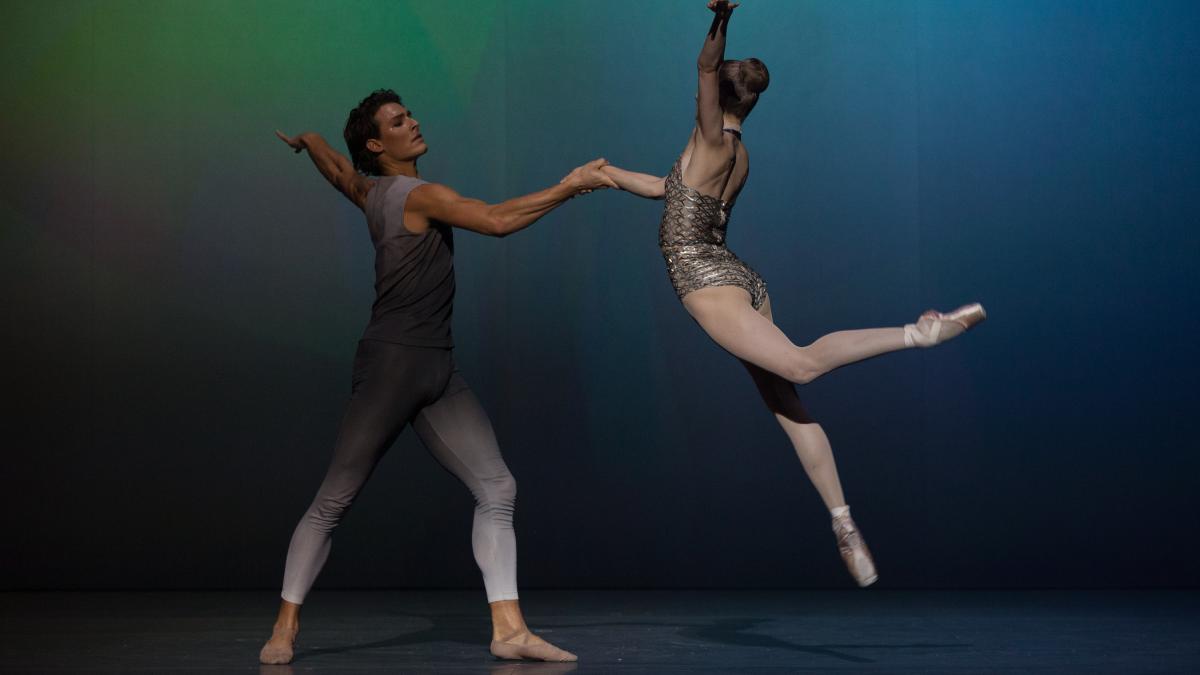 Photo credit
© Ann Ray/OnP
Main informations
Benjamin Millepied pays tribute to his masters, George Balanchine and Jerome Robbins, two truly great choreographers, both of Russian origin, who led the American School, and dance in general, to rarely attained heights. The Paris Opera Ballet is all the richer for the inclusion of Opus19 / The Dreamer in its repertoire. This elegant piece, imagined by Jerome Robbins in 1979, is a variation for two dancers to Sergei Prokofiev's First Violin Concerto, portraying the daydream of a young man and his unreal counterpart. The revival of George Balanchine Thème et Variations, to music by Pyotr Ilyich Tchaikovsky, offers another facet of dance from across the Atlantic. This classical and virtuoso group ballet, one of the repertoire's most demanding, also pays tribute to the Imperial Ballet of old Russia and its most famous master: Marius Petipa. Between these two masterpieces, Benjamin Millepied has created a ballet that presents both the company and his overall project for dance at the Paris Opera. The result of an artistic collaboration with composer Nico Muhly, this highly contemporary creation also seeks to highlight the excellence of classical technique and its significance for dance today.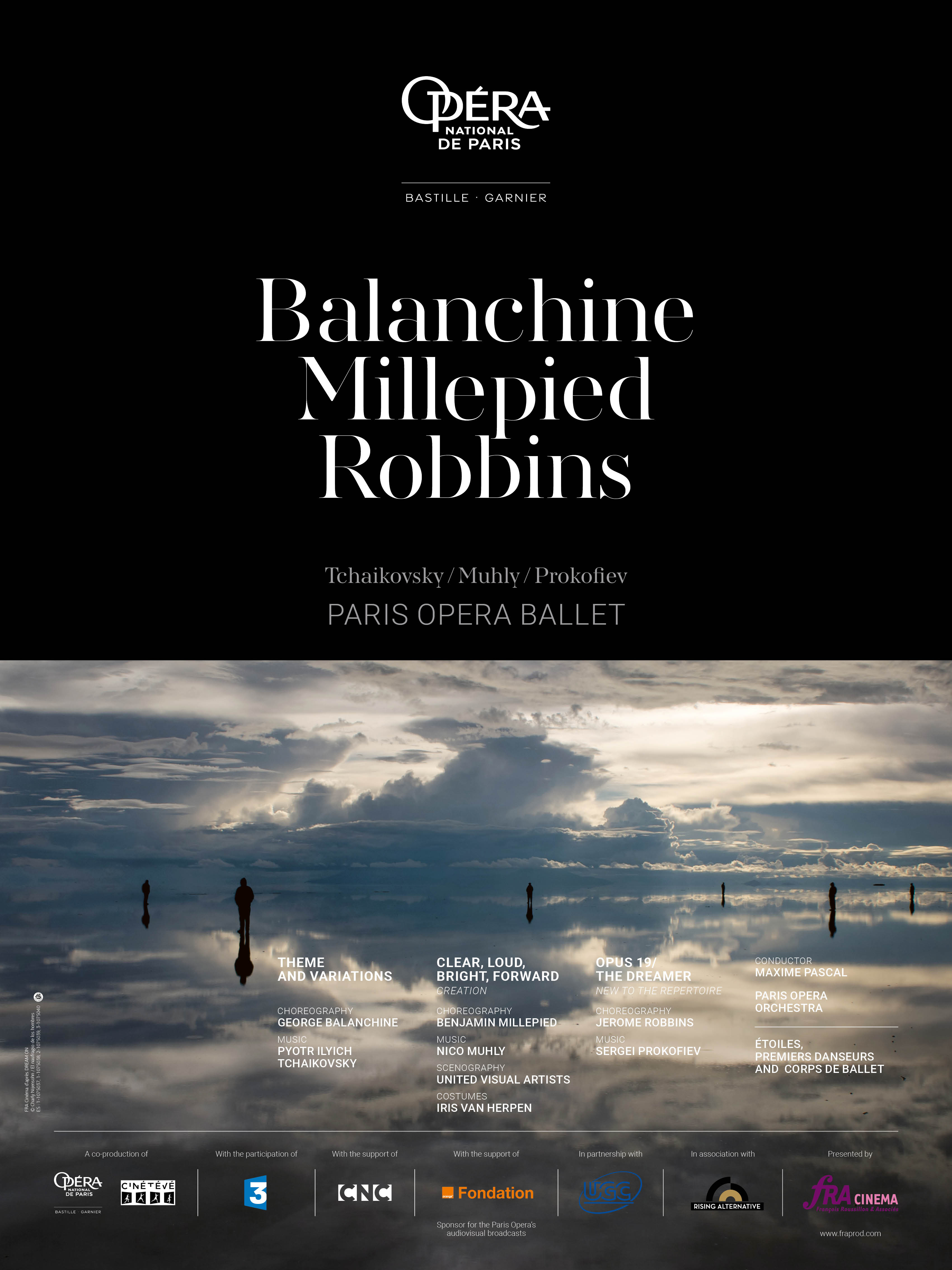 Artistic team
Creation
Music / Nico Muhly
Choreography / Benjamin Millepied
Scenography / United Visual Artists
Lighting design / Lucy Carter
Opus 19/The Dreamer
Music / Sergei Prokofiev
(Concerto pour violon n°1 en ré majeur)
Choreography / Jerome Robbins
Thème et Variations
Music / Pyotr Ilyich Tchaikovsky
Choreography / George Balanchine
Conductor / Maxime Pascal
Paris Opera Orchestra
Presented by Benjamin Millepied,
Director of Dance at the Paris Opera
Directed by Vincent Bataillon
Cast
Étoiles, Premiers Danseurs and Corps de Ballet