Location
Festival de Salzbourg
Stage direction
Moshe Leiser,
Patrice Caurier
Philharmonia Chor Wien
Ensemble Matheus
TITLE AVAILABLE ONLY IN FRENCH TERRITORY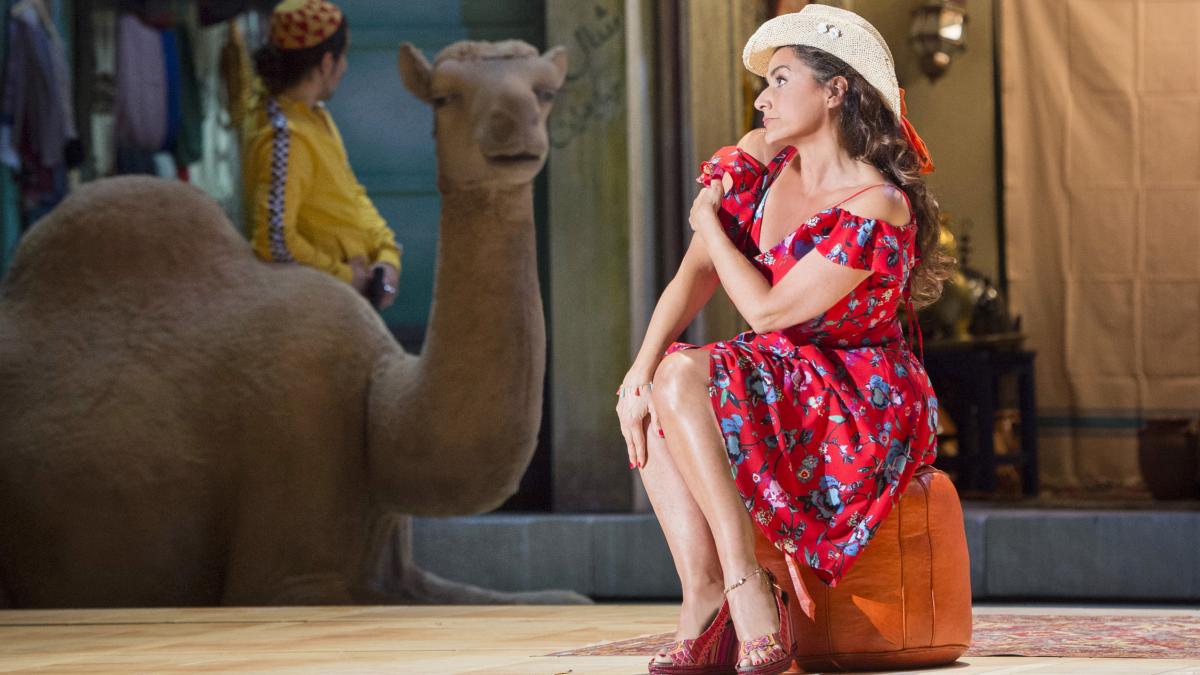 Photo credit
© SF / Monika Rittershaus
Main informations
Cecilia Bartoli's superb performance in Gioachino Rossini's L'Italiana in Algeri (The Italian Girl in Algiers) at Salzburg Festival, directed by the BAFTA-winning stage director duo Moshe Leiser and Patrice Caurier, is a highlight among the Rossini celebrations on the occasion of the 150th anniversary of the composer's death. In this vibrant comedy, every look, every hand gesture brings Isabella to life: Bartoli presents the spirited Italian woman with fire, finesse and extraordinary acting abilities . Her Isabella is a strong, independent woman who has no intentions of accepting the advances of the powerful Mustafà. In the staging by Leiser/Caurier, which plays with preconceived notions about clashing cultures, Mustafà is no longer an Ottoman bey, but a kind of local gangster who smuggles electronics at the port of modern-day Algiers. In some colourful sets, Ildar Abdrazakov sings the leering macho, looking for a love affair with the beautiful Italian, with delight and "great comic talent".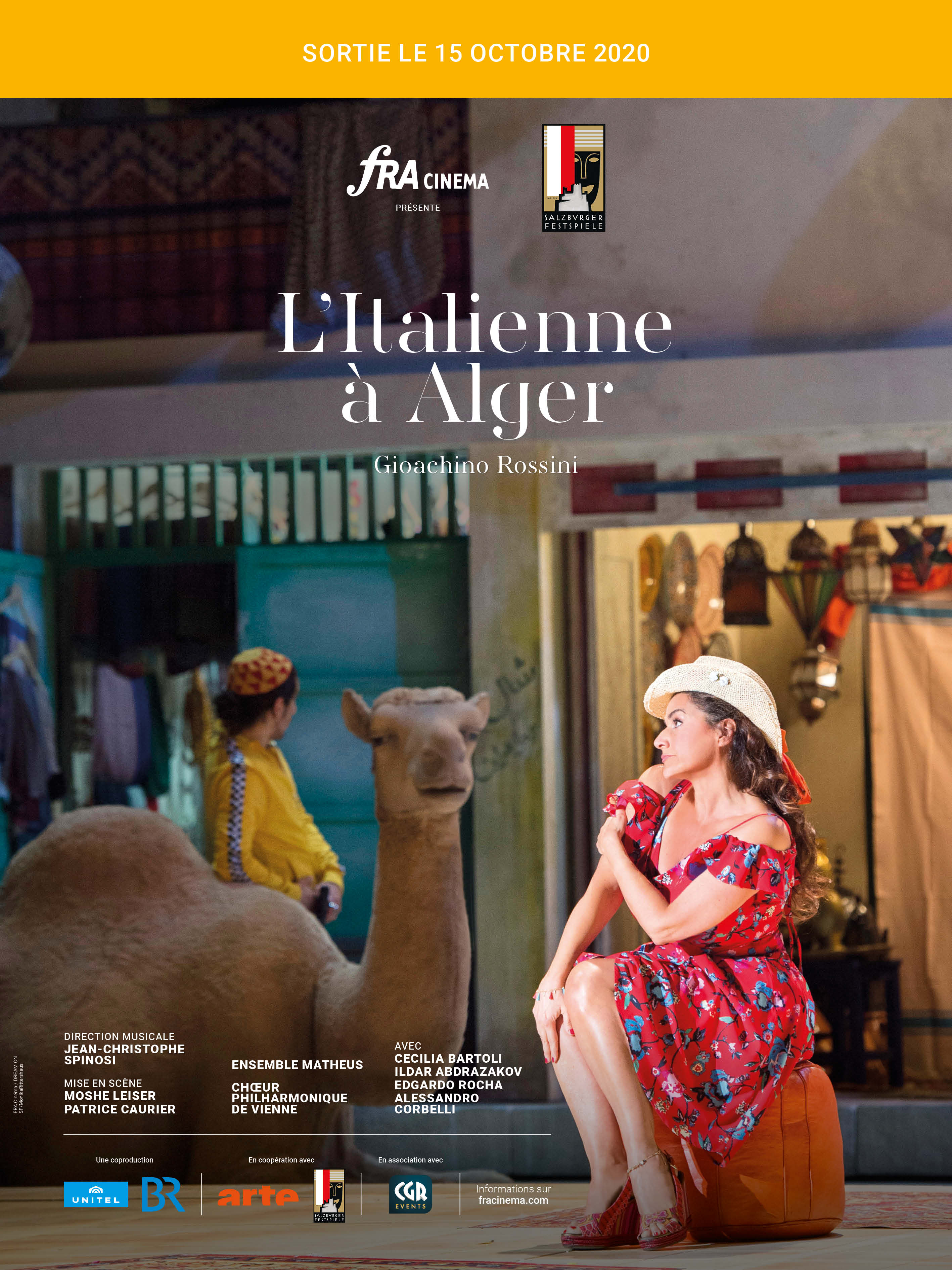 Artistic team
Dramma giacoso in two acts (1813)
Music / Gioachino Rossini
Libretto / Angelo Anelli
Conductor / Jean-Christophe Spinosi
Directors / Moshe Leiser and Patrice Caurier
Sets / Christian Fenouillat
Costumes / Agostino Cavalca
Lighting design / Christophe Forey
Video / Étienne Guiol
Ensemble Matheus
Philharmonia Chor Wien
Cast
Isabella / Cecilia Bartoli
Mustafà / Ildar Abdrazakov
Lindoro / Edgardo Rocha
Taddeo / Alessandro Corbelli
Haly / José Coca Loza
Elvira / Rebeca Olvera
Zulma / Rosa Bove