Subtitles
German,
Spanish,
Italian,
English,
French
Orchestre et Chœurs de l'Opéra national de Paris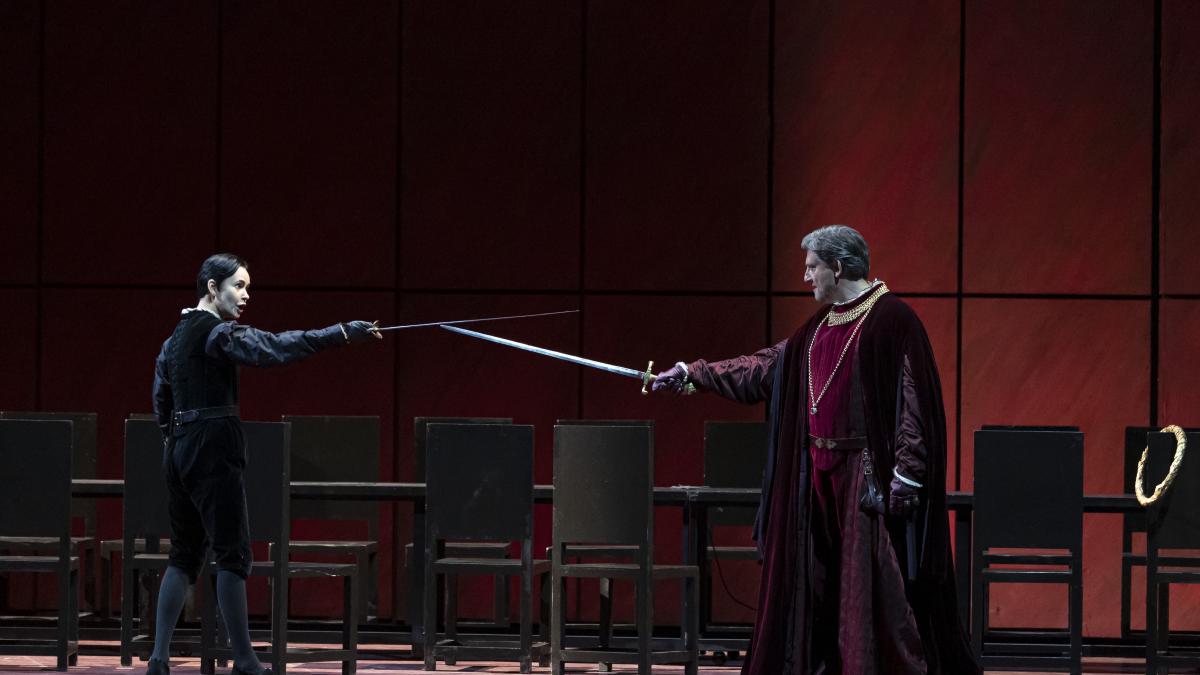 Photo credit
© Emilie Brouchon/OnP
Main informations
When, in 1830, Vincenzo Bellini took up the task of adapting Romeo and Juliet for La Fenice in Venice, he had only six weeks in which to compose an opera. Felice Romani, his librettist ever since his first successful opera, Il Pirata, chose to go back, beyond Shakespeare, to the Italian sources of the myth. The drama is now more sombre: the quarrel between the two families has become a veritable war. In the very title chosen by Bellini, the families' names have eclipsed those of Romeo and Juliet, just as the conflict poisons their passion. The opera also resurrects a scene that Shakespeare omitted: when Juliet, whom Romeo believed to be dead, awakens in the tomb, the two lovers are permitted a brief exchange before succumbing to eternal sleep. The director Robert Carsen sets the lyrical expression of these inextricably entwined lives in an austere decor illuminated by ardent love. A love transcended by Bellini's tender, dreamlike score.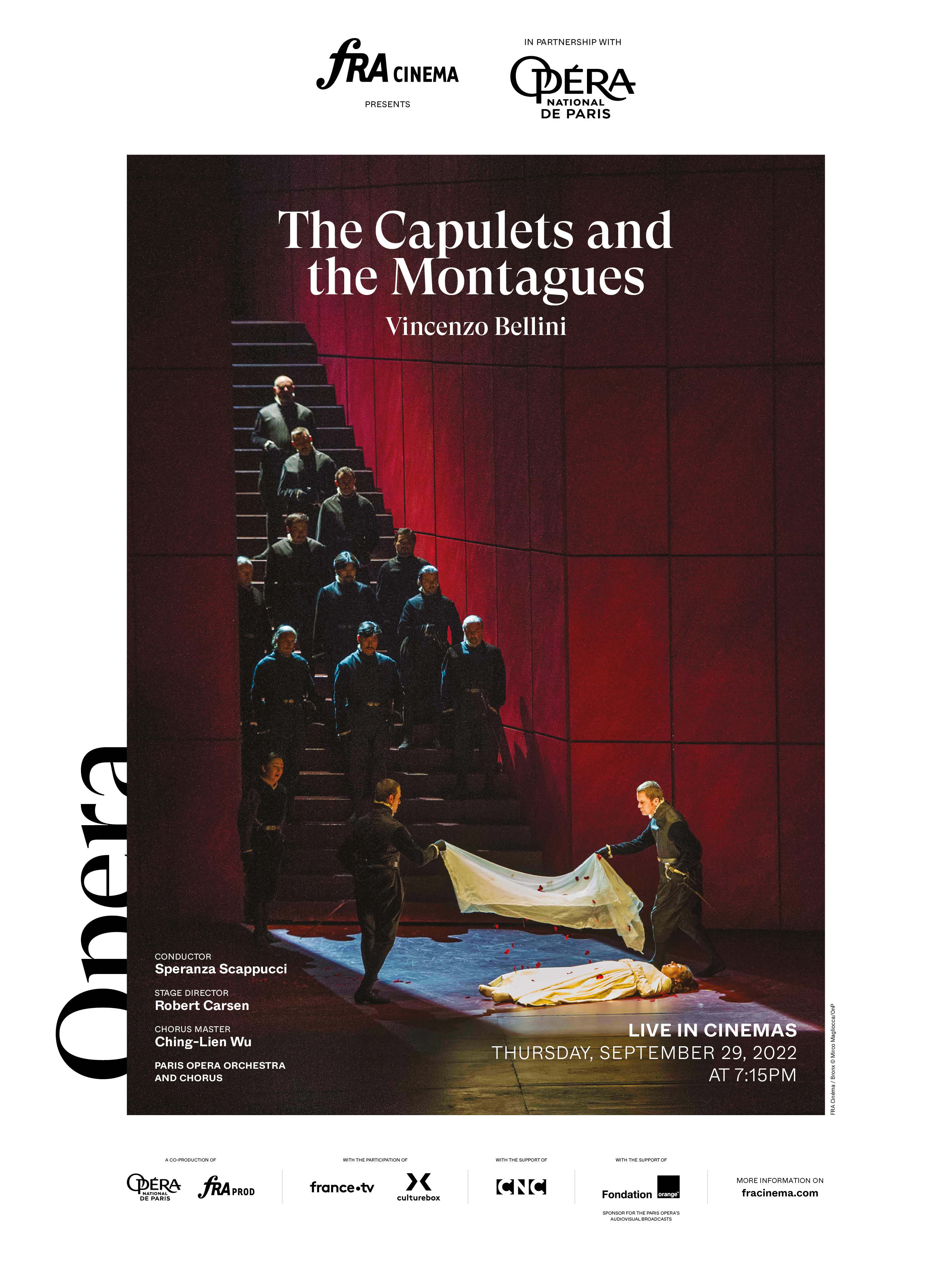 Artistic team
Opera in two acts (1830)
Music / Vincenzo Bellini
Libretto / Felice Romani
Musical direction / Speranza Scappucci
Stage direction / Robert Carsen
Sets and costumes / Michael Levine
Lighting design / Davy Cunningham
Chorus master / Ching-Lien Wu
Orchestre et Chœurs de l'Opéra national de Paris
Presented by Alain Duault
Cast
Giulietta / Ruth Iniesta
Romeo / Anna Goryachova
Capellio / Jean Teitgen
Tebaldo / Francesco Demuro
Lorenzo / Krzysztof Bączyk