Ballet
Léonide Massine,
Mikhaïl Fokine,
Vaslav Nijinski
Music
Carl Maria von Weber,
Claude Debussy,
Igor Stravinsky,
Manuel de Falla
Étoiles, Premiers Danseurs and Corps de Ballet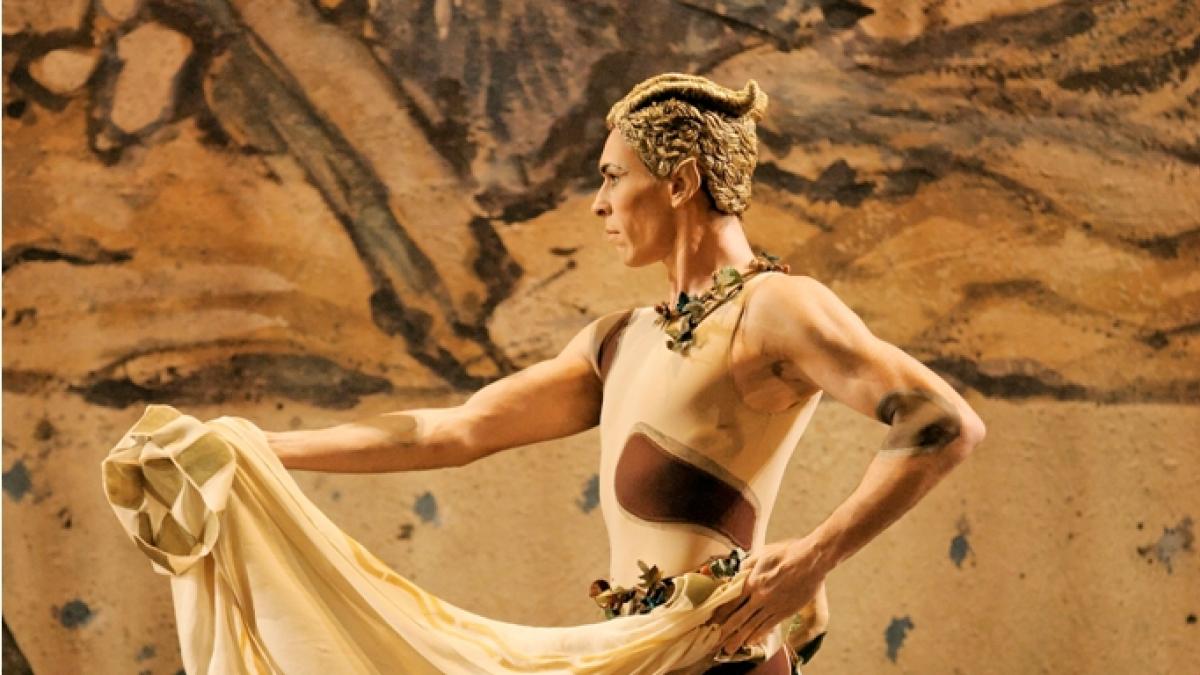 Photo credit
© Sébastien Mathé
Main informations
At the beginning of the last century, Serge Diaghilev's Ballets Russes shook conventions and threw open the door to modernity, initiating a collaboration between painters, musicians and choreographers of the avant-garde. The artistic elite of the era was brought together under one breathtaking playbill: Debussy, Stravinsky, Falla, Picasso, Bakst, Massine, Nijinsky, Fokine… And yet, this tribute brings together works from different periods revealing an unexpected diversity of inspiration, from the heady romanticism of The Specter of the rose, the unbridled eroticism of The Afternoon of a Faun, to the tragic festivities of Petrouchka and the subtle Spanish flavour of The Three-Cornered Hat. These renowned works, presented in their incomparable original choreography, relate what was and is still an audacious artistic adventure.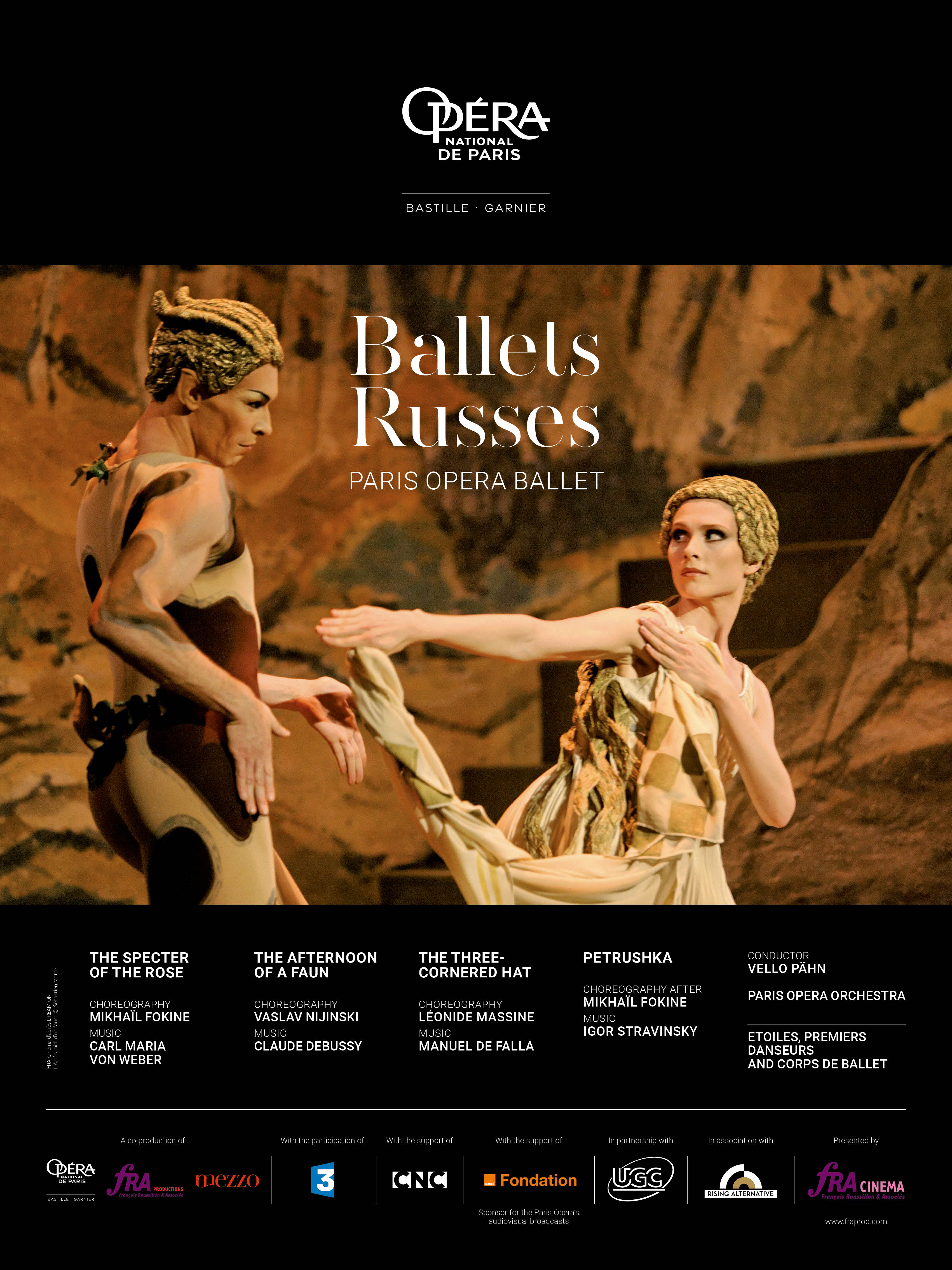 Artistic team
The Specter of the Rose (1911)
Music / Carl Maria von Weber
Choreography / Mikhaïl Fokine
Sets and costumes / after Léon Bakst
The Afternoon of a Faun (1912)
Music / Claude Debussy
Choreography / Vaslav Nijinski
Sets and costumes / Léon Bakst
The Three-Cornered Hat (1919)
Music / Manuel de Falla
Choreography / Léonide Massine
Sets and costumes / Pablo Picasso
Petrushka (1911)
Music / Igor Stravinsky
Choreography / Mikhaïl Fokine
Sets and costumes / after Alexandre Benois
Conductor / Vello Pähn
Paris Opera Orchestra 
Film director / François Roussillon
Cast
Étoiles, Premiers Danseurs and Corps de Ballet